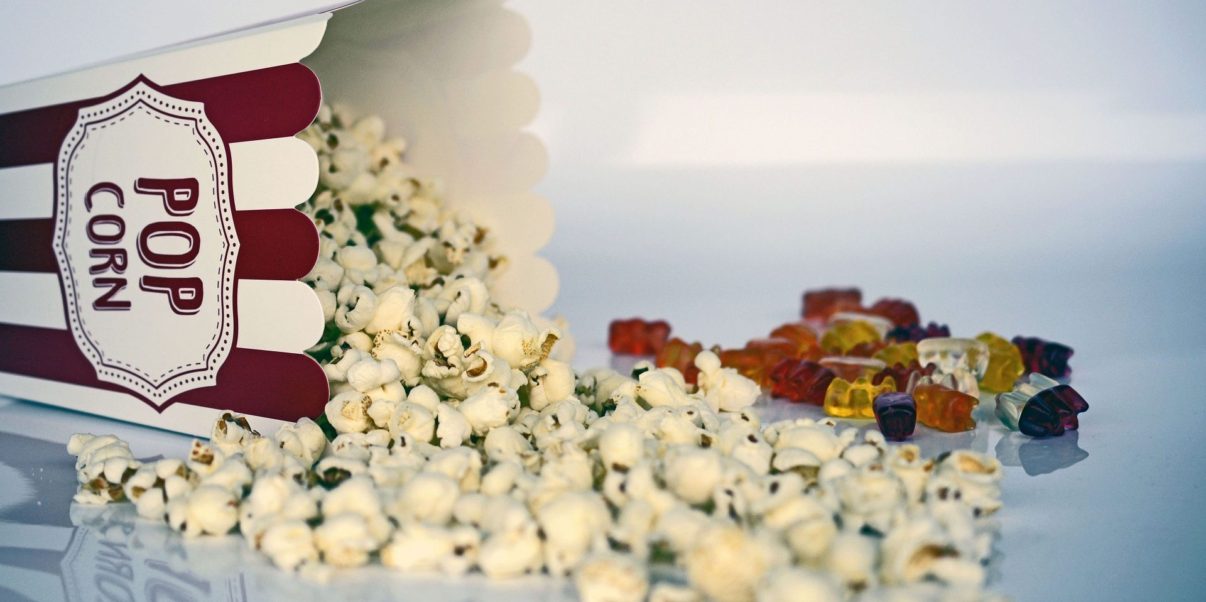 2016 was an interesting year for film. Big blockbusters like the much-maligned Batman vs. Superman: Dawn of Justice failed to impress, while lesser-funded films like Moonlight rose to the surface and surpassed expectation. I've compiled a Top Ten list (plus some honourable mentions) of films of 2016.
Please take into account that I didn't see every film released in 2016, however much I would have liked to, so this is merely a selection of my personal favourites!
So, here goes.
10. Room
YouTube: Room | Official Trailer HD | A24
Brutal and heartwarming in equal measure and one of, if not the finest book-to-film adaptation I've ever seen. Emma Donoghue lived up to her wonderful 2010 novel by penning the adaptation, starring the wonderful Oscar-winning Brie Larson and the even more wonderful and shockingly Oscar-snubbed Jacob Tremblay. Don't be put off if you think this one is too uncomfortable or harsh or difficult; yes it'll make you cry, but there'll be happy tears too.
9. Moana
YouTube: Moana Official Trailer
It would have been easy for Moana to fall short of the expectations set by Tangled and Frozen, Disney's two most recent 'Princess' outings: both were big successes, and there was huge pressure on them to succeed in accurately and successfully representing Polynesian culture (Moana is only the second non-white Disney princess, after 2009's The Princess and the Frog). But boy, did they nail it. The music is fantastic (with help from musical-man-of-the-moment, Lin-Manuel Miranda), the animation is superb and Moana is a brilliant, strong, female lead. It's not going to break records like Frozen, but Disney can be very, very pleased with themselves.
8. Sing Street
YouTube: SING STREET – Official US Trailer – The Weinstein Company
An outsider, but brilliant nonetheless. It's a lovely, sweet, innocent film about a kid in '80s Dublin who falls in love, lies about being in a band and then quickly has to form a band in order to uphold the lie. Very few films are just lovely from start to finish, but this is one of them, and you'll be downloading the soundtrack the moment the film has finished. It's available on Netflix UK now – you won't regret it.
7. Zootropolis (Zootopia)
YouTube: Zootopia Official US Trailer #2
Disney's best in a long time. I have to say it was only when Mark Kermode raved about this film that I started to take notice of it, and I'm so glad I did. As with all the best animations, it's brilliant no matter your age. There are consistent laughs throughout, an interesting plot and a really brilliant anti-prejudice message. Disney keep getting better.
6. The Hateful Eight
YouTube: THE HATEFUL EIGHT – Official Trailer – The Weinstein Company
As with Room, when I saw this early last year, I was very confident that it would remain one of my favourites right through to the end of December. There's not much to say other than it's brilliant, it really is. It's funny, it's intense, it's dramatic, the characters are so carefully crafted and brilliantly acted. The majority of the storyline is an incredible whodunnit, and the final act is as bloody and over-the-top as you can get, and it's superb.
5. Other People
YouTube: Other People Official Trailer 1 (2016) – Molly Shannon Movie
Another outsider for you, but another one that's on Netflix UK. Written and directed by Saturday Night Live writer Chris Kelly, Other People is based on Kelly's real-life story of returning home to a father who doesn't accept his sexuality and a mother who's dying of cancer. It sounds depressing, and it is at times. It doesn't sugarcoat anything, and there are some very difficult scenes to watch, acted absolutely superbly by Molly Shannon and Jesse Plemons (as mother and son). Having said that, it's also one of the funniest films I've seen all year. How Kelly managed to write a script that had me crying from laughter one moment to balling my eyes out the next, I'll never know. Absolutely superb, it really is.
4. The Nice Guys
YouTube: The Nice Guys – Main Trailer [HD]
Ryan Gosling is such a brilliant comic actor, and Russell Crowe compliments him perfectly. Very, very funny, and very, very fun. I can't imagine anyone not liking this film.
3. Arrival
YouTube: Arrival Official Trailer 1 (2016) – Amy Adams Movie
One I hadn't even heard of before Amy Adams and Jeremy Renner popped up on Graham Norton to advertise it. I'm glad they did. Complex without being too hard to understand, intelligent without leaving the audience behind with too much complicated science, and a twist that you won't stop thinking about for weeks. Oh, and it's Amy Adams best performance since Enchanted.
2. Popstar: Never Stop Never Stopping
YouTube: Popstar: Never Stop Never Stopping Official Trailer #2 (2016) – Andy Samberg Movie HD
Watch this film. It hardly got a UK release, but it's out on DVD and iTunes now, so please, please, please go and watch this film. I don't think there's ever been a film that's made me laugh this much – I swear every single line is a joke. If you liked Hot Rod, you'll love this (equally, if you see and enjoy this but haven't seen Hot Rod, get on that ASAP). And on top of an outrageously funny script, The Lonely Island absolutely hit the jackpot again with the soundtrack. Finest Girl (Bin Laden Song) is my Most Played Song of 2016 on iTunes, fun fact.
1. Rogue One: A Star Wars Story
YouTube: Rogue One: A Star Wars Story Trailer #2 (Official)
Obviously. I still don't know how it outshone The Force Awakens, but it did. Brilliantly acted, written and directed. I loved it. The last act will take some beating as one of my favourites ever.
Honourable Mentions
Deadpool (hilarious), Captain America: Civil War (squeezed everyone in and made a really fun film), Ghostbusters (really good, Kate McKinnon is my life).
---