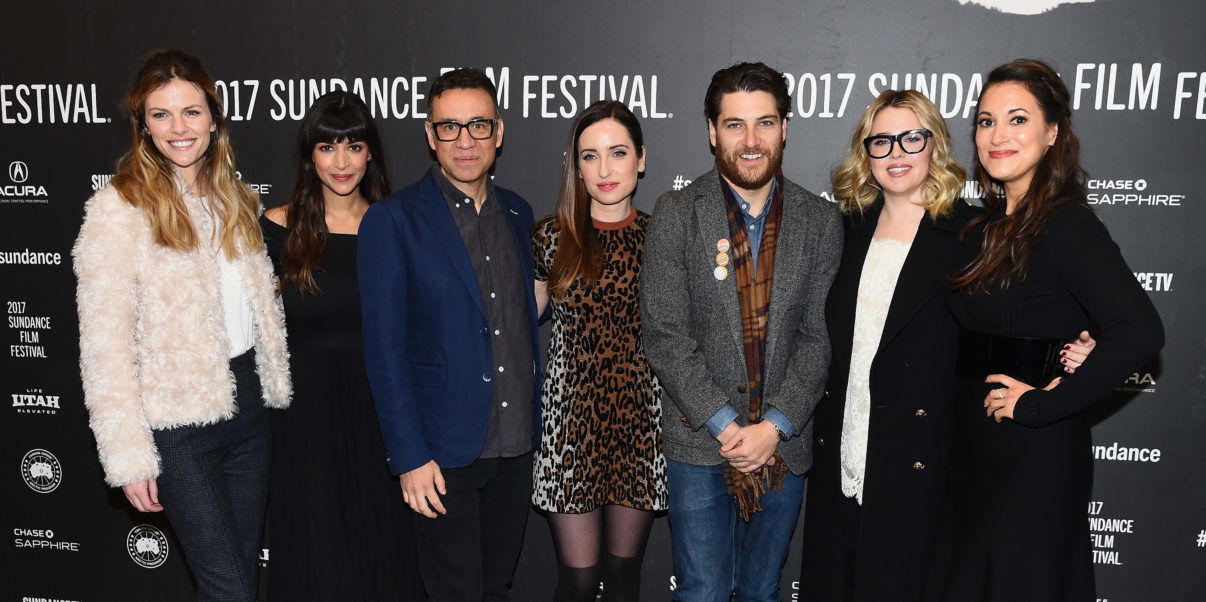 Films To Look Out For: 'Band Aid'
YouTube: Band Aid – Official Trailer | HD | IFC Films
From the mind of Zoe Lister-Jones (New Girl, Life In Pieces) comes 'Band Aid', a film which sees Anna (Lister-Jones) and Ben (Adam Pally) desperately trying to save their marriage by writing songs based on their fights.
Instagram: https://www.instagram.com/p/BUIEb6vjWXM/?hl=en
Nominated for the Grand Jury Prize at Sundance 2017, the film has received buzz for a number of reasons. Firstly, the cast is an A-List ensemble of Lister-Jones' friends and former co-stars and includes Jamie Chung (Once Upon A Time), Brooklyn Decker (Grace & Frankie), Colin Hanks (Fargo, Life In Pieces), Hannah Simone (New Girl), Jesse Williams (Grey's Anatomy), Retta (Parks and Recreation), and Fred Armisen (Portlandia). More noteworthy, though, is the all-female crew.
Instagram: https://www.instagram.com/p/BT_1pf_AtD-/?hl=en
After the premiere of 'Band Aid', Lister-Jones, who wrote, directed and stars in the film, said:
Hiring all women was incredible. It is not an indictment of men by any means. For me it was just about creating opportunities for women in departments where they're not often given them and also fostering an environment where we could be our most confident and creative selves.

The men who are brought up in this patriarchy, I think they don't even realize when it can be difficult for a woman's voice to be heard when she is so under represented. So I wanted to just subvert that system and make sure every woman's voice was heard.
Instagram: https://www.instagram.com/p/BRZ17aGAfsP/?hl=en
The film comes out on 2nd June 2017.
---