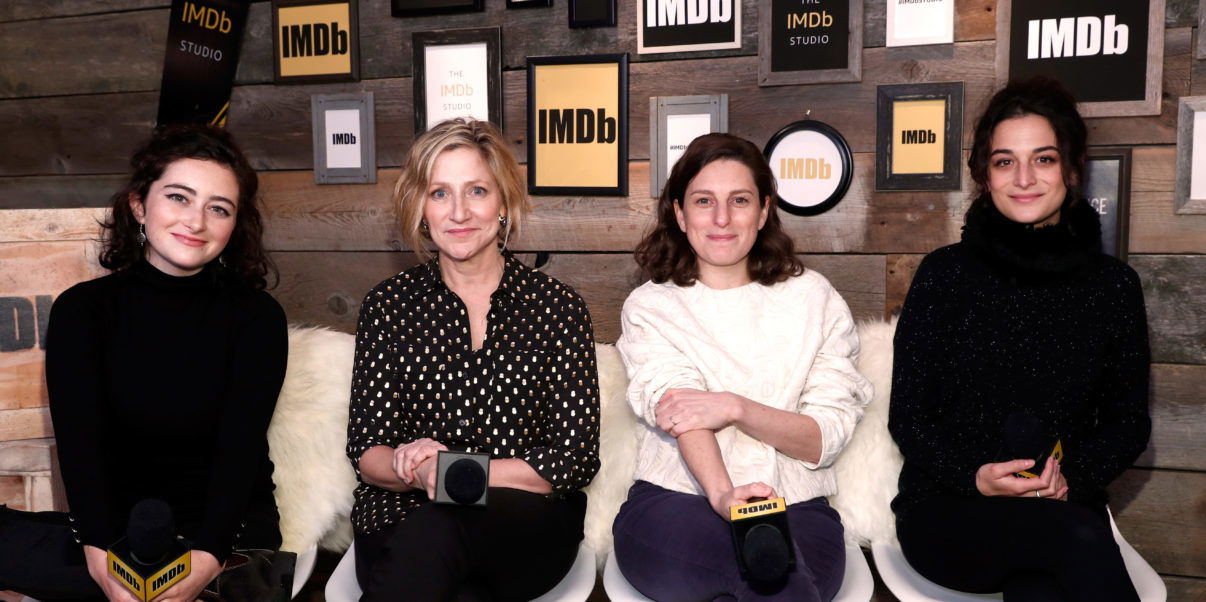 Films To Look Forward To: 'Landline'
YouTube: Landline Trailer #1 (2017) | Movieclips Indie
Following on from my recent appreciation of Gillian Robespierre's masterpiece, Obvious Child, it's time to take a look at her upcoming film, Landline. IMDB has the following synopsis, and the trailer is above:
In 1995, a teenager living with her sister and parents in Manhattan discovers that her father is having an affair.
The film stars Jenny Slate (as per Robespierre's previous film, Obvious Child), John Turturro (O Brother, Where Art Thou?), Edie Falco (Nurse Jackie), Abby Quinn (The Sisterhood of the Night), and Jay Duplass (Transparent).
From the trailer, it looks as though we're in for a very similar film to Obvious Child. The relationships between Slate's character, Dana, and her sister, Ali (Abby Quinn), looks to play a very important role in the film. As does the relationship between the sisters and their parents (Turturro and Falco). Obviously, based on the synopsis, their father's affair looks to have a very significant impact on the film's trajectory and the relationship between each character. The trailer also suggests an especially difficult time for Edie Falco's character, Pat.
Instagram: https://www.instagram.com/p/BVDPNHhggAj/
The film is released towards the end of July in America, but unfortunately does not have a UK release date. Co-produced by Amazon, however, Prime Video could provide a UK release, just as Netflix supported the UK release of Obvious Child in 2015.
---