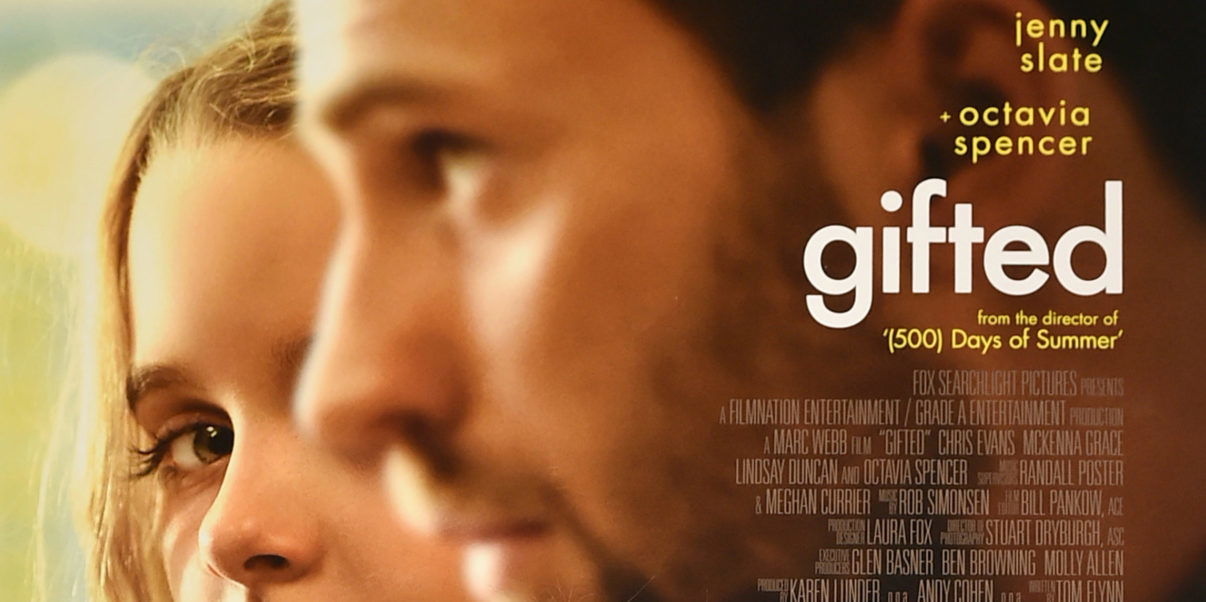 YouTube: Gifted Official Trailer 1 (2017) – Chris Evans Movie
I do enjoy an emotional film, I'll make that clear now. If you don't take any pleasure from having your heart strings pulled by a film, Gifted probably isn't for you. As a rule though, if a film makes me cry, I tend to reflect on it as a positive experience (hear me out): if I react so strongly to the film that I end up in tears, then surely they've achieved the emotional connection with the viewer that they were after, right?
Usually. Unfortunately, so often films are manipulative in their emotiveness. Gifted, however, was not. Written by Tom Flynn and directed by Marc Webb (500 Days of Summer), Gifted sees Frank (Chris Evans) looking after his incredibly talented niece, Mary (Mckenna Grace), after the death of his sister. When Mary's talents are identified by her teacher (Jenny Slate), Frank's prim and proper mother (Lindsay Duncan) arrives in Florida to fight for custody of Mary, with the desire to send her to a school for gifted children.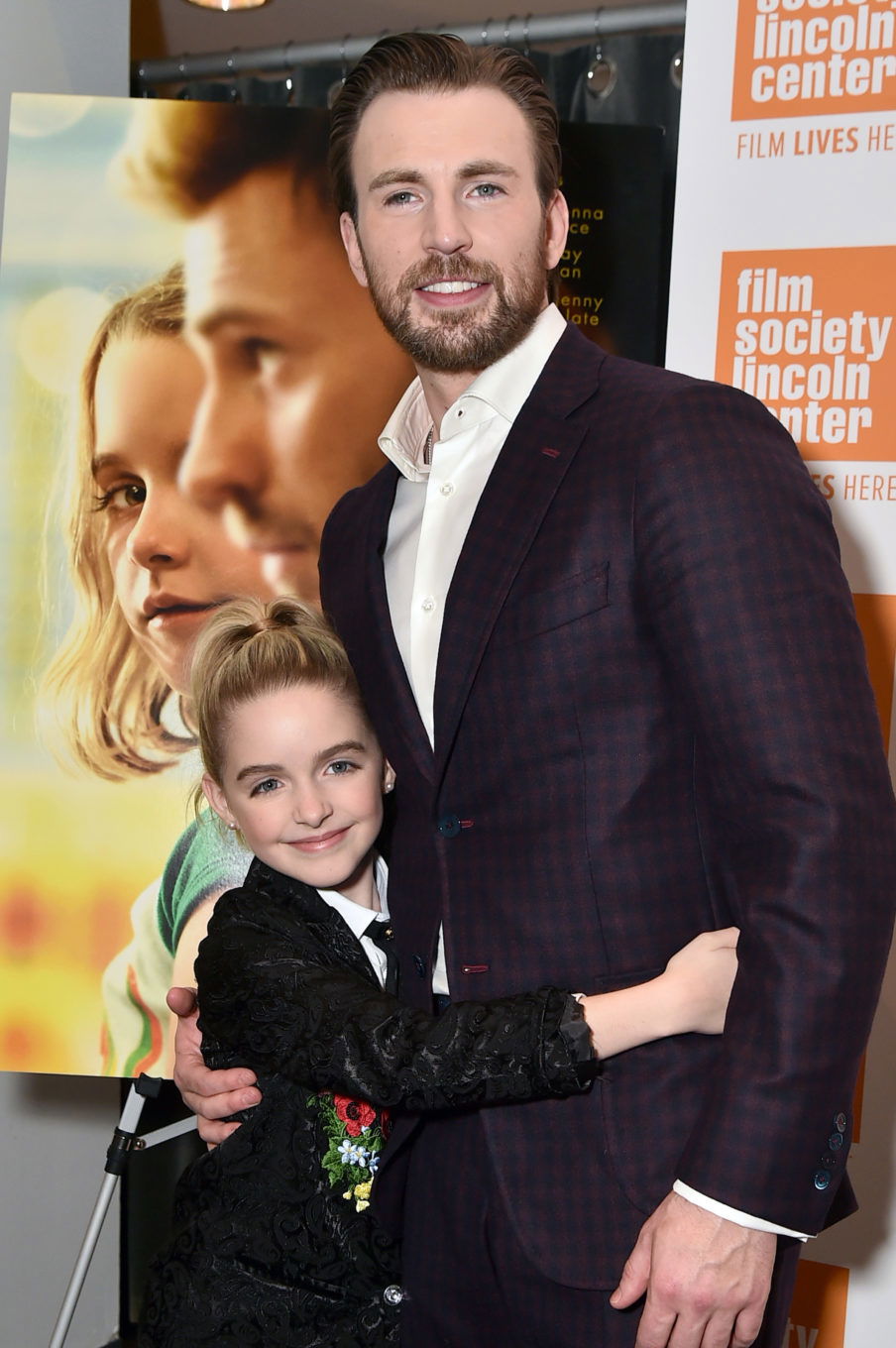 So how would a manipulative film addressed this topic? Sixty, maybe seventy percent of the film would have been spent in the courtroom. Mckenna Grace's Mary would have cried as her uncle bravely faced intense questioning from his evil mother's lawyer. The film would bear on insensitivity as lawyers treated this girl like a some product that was up for grabs.
Gifted certainly does not do that. Invested in the characters and their relationships, and in the genuine pros and cons of each side of the argument (Frank wants Mary to live a normal life, his mother wants her to fulfil her potential), Gifted never even touches manipulative. Every scene in which I found myself welling up is full of sincerity and heart, and isn't born of the evil mother getting her way, or the evil lawyers treating Chris Evans harshly, but of joy or pure, unfiltered emotion at the relationship between these characters.
Twitter: This Mother's Day weekend, see the film that your whole family will enjoy! #GiftedMovie https://t.co/mT1lX4F4Yk (@GiftedtheMovie)
The relationship at the heart of the film is, of course, that between uncle and niece, Frank and Mary. The almost-father-daughter bond is such a clever one upon which to play, as it feels more like a friendship. Mary's dependence on Frank makes things more interesting though; the pressure he's under starves him of a social life, relying on neighbour, Roberta (Octavia Spencer), to babysit Mary when necessary.
Frank's relationship with his mother is almost non-existent at the start of the film, but their progression plays on one of my favourite elements of the film: there is no right answer when it comes to what's best for Mary. Evelyn, Frank's mother, played to absolute perfection by Lindsay Duncan, is sure that Mary should be treated like the genius she is, attending a school for gifted children and working with tutors to harness her talent for mathematics. Duncan's performance, plus the script and direction by Flynn and Webb respectively, stop the role of Evelyn becoming a nasty, over-the-top Disney stepmother villain. Her relationship with Frank grows as they try to reach a compromise for the child they both love so much, but it never reaches a clichéd sense of overachievement; these are people who haven't spoken in years, it would be unrealistic for them to suddenly rekindle a healthy, loving relationship.
Twitter: RT @IndieWire: #Gifted is now the highest grossing indie of 2017 so far. Here's the top 20 list: https://t.co/BAvhjC9Ptv https://t.co/rYYPN… (@GiftedtheMovie)
My one qualm was that the stellar support cast was so underused. Octavia Spencer and Jenny Slate are both excellent in their roles, and Slate especially has a prominent role in the first half of the film. But once the court case begins, their importance (and appearances) dwindle. It's a shame because, in particular, the relationship between Frank and Bonnie (Slate) is one that felt very real and very sincere. I suppose my desire to see more of Jenny Slate could be said of any film, and of life in general, but it would have been nice to have slightly more development to such an interesting relationship.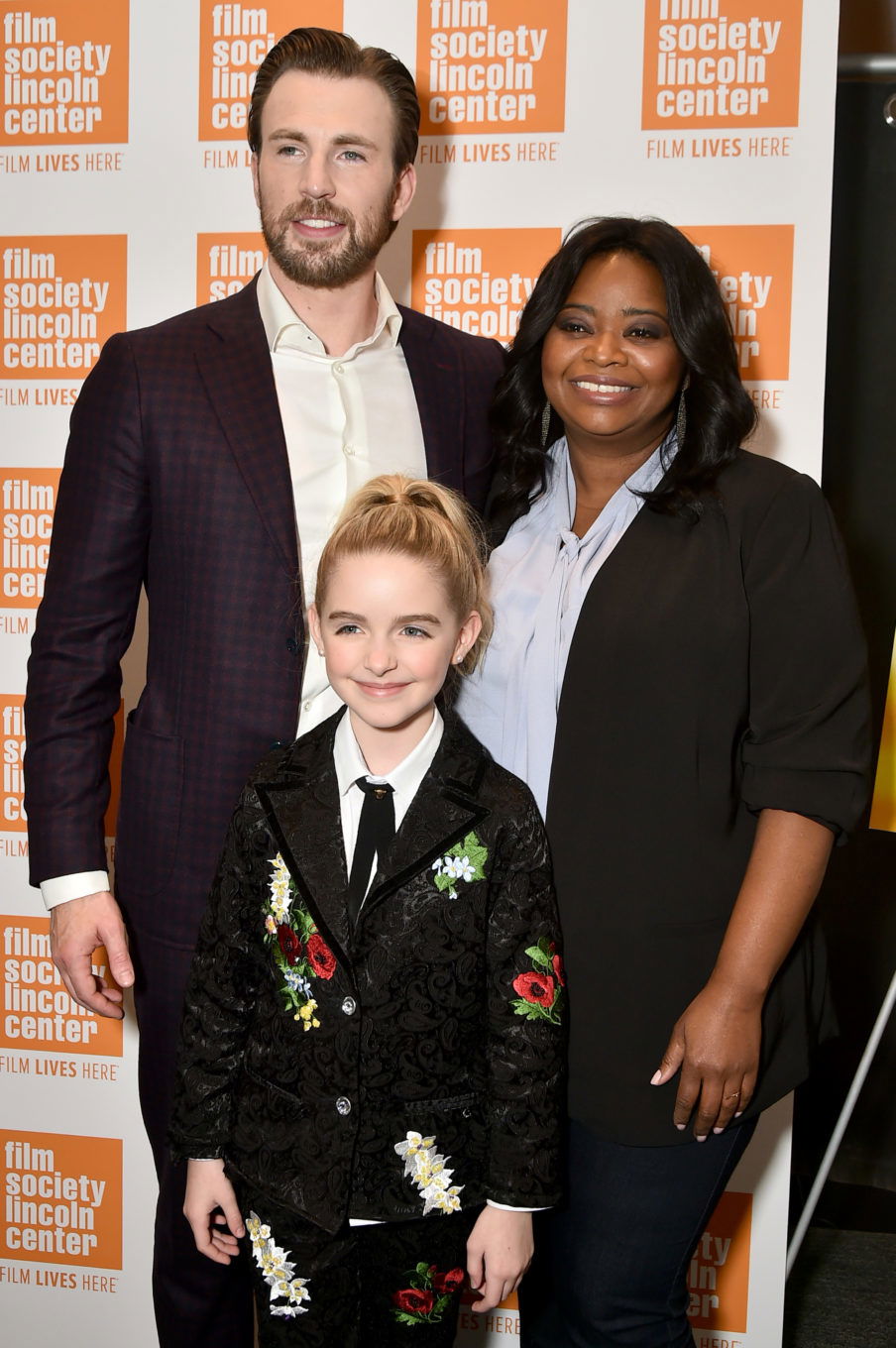 Like I say, if very emotional films aren't your thing, maybe avoid this. But this film could have been very precocious, manipulative, and overly cheesy. It was none of these things. Mary is precocious but very sweet and, ultimately, good at heart. And while soppy, the film wasn't cheesy enough to put me off. And it's funny, too! Something I wasn't really expecting, but it is really, really funny.
I finished the film with a grin on my face and tears in my eyes, and that's as good a reaction as I could have hoped for. Very good indeed.
Twitter: RT @ChrisEvans: Just wanna say THANK YOU to everyone who went out to see Gifted. The response has been wonderful. I truly appreciate your s… (@GiftedtheMovie)
---