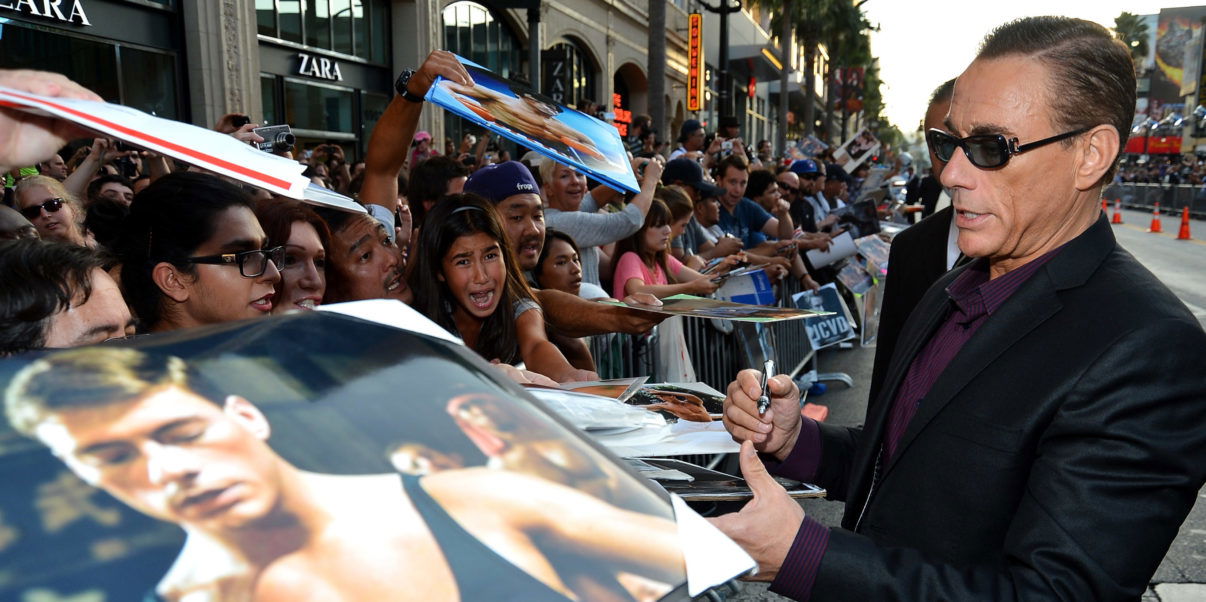 Films To Look Forward To: 'Kickboxer: Retaliation'
Van Damme is back in the new trailer for Kickboxer: Retaliation, the sequel to last year's franchise reboot, Kickboxer: Vengeance.
As well as Van Damme, Alain Moussi reprises his role from the previous film – that of MMA fighter Kurt Sloane. New franchise cast members include boxing legend Mike Tyson, Highlander actor Christopher Lambert, and professional strongman (and XXL monster) Hafþór Júlíus Björnsson.
Twitter: Erster Teaser-Trailer zu "Kickboxer: Retaliation" – Kino – DVD-Forum.at: https://t.co/9NC0TzAiRm https://t.co/5YejqffhCQ (@moviefan1981)
Facebook: https://www.facebook.com/KickboxerRetaliationOfficial/photos/a.1715194255421263.1073741828.1715186835422005/1914740842133269/?type=3&theater
The new trailer suggests (so far) that rather than being based on the revenge movie concept (as featured in the 1989 original and last year's instalment), Sloane has to fight for retention – that being the retaining of his wife from the baddies who have kidnapped her. Initially though, Sloane himself is kidnapped and ends up back in Thailand to face the underground champion, instead of the legitimate competitor back in the Western world. However, would it surprise you if Sloane's wife is killed, thus he fights for revenge?
Below is the trailer:
YouTube: Kickboxer Retaliation Extended Teaser
Luckily, Kickboxer: Retaliation looks hugely superior to its predecessor. Direct-to-video visuals are retained, but at least the story isn't a copy of the 1989 original, though one could argue that the new movie is full of cliches.
Do you think the new Kickboxer film looks good? Are you excited? Should Van Damme and Chris Lambert have stayed in the 1980s/1990s? Tweet us your opinion at @ReadFilmCo!
---