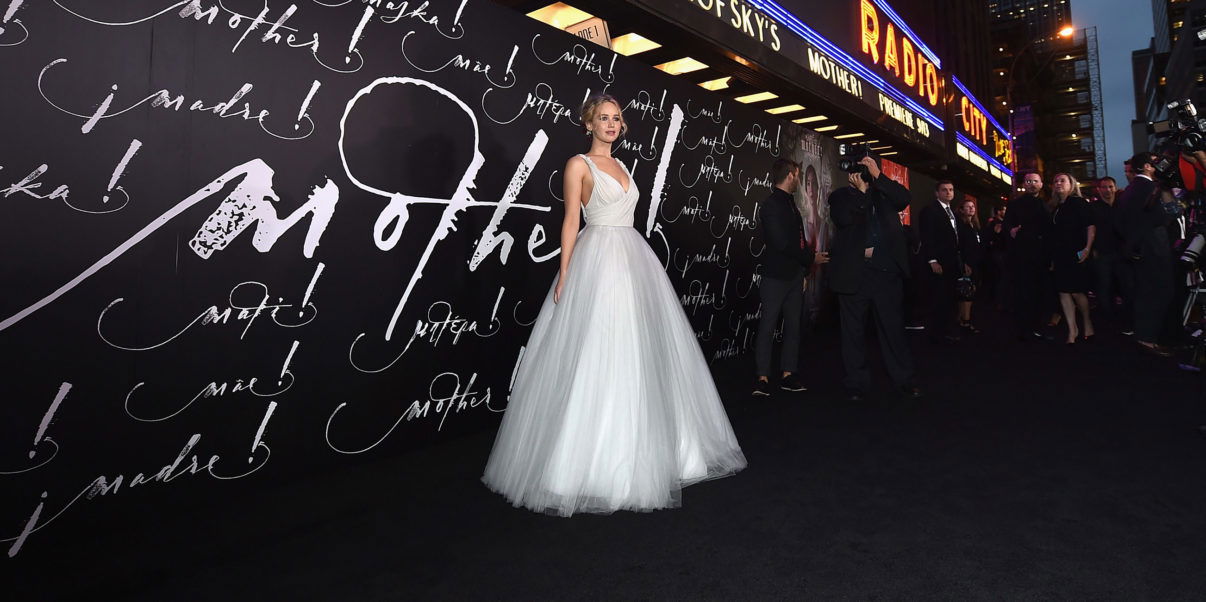 Darren Aronofsky – the director behind Requiem for a Dream (2000), The Wrestler (2008) and Black Swan (2010) – is back with his newest two-hour controversy, mother!, a film that is pure marmite… you'll either love it or hate it.
Instagram: https://www.instagram.com/p/BZAInCYl09M/?taken-by=mothermovie
Opening with the semi-terrifying imagery of a horrifically-burnt individual, mother! presents the story of a boring couple, Him (Javier Bardem) and Mother (Jennifer Lawrence), currently undergoing the respective struggles of "writer's block" (Him) and a house renovation (Mother), though their struggles are grossly exceeded when a decrepit Man (Ed Harris) randomly turns up in the evening, assuming the house is a B&B, leaving the couple no choice but to let the stranger stay for the night.
Essentially, the introduction of a new character (after Him and Mother) leads to another character being introduced – though the characters are not random, they individually possess relevance to a preceding character. So, after Man turns up, his wife, Woman (Michelle Pfeiffer), turns up the next morning, then later in the day, their children turn up to address Man's underlying illness. Later in mother!, after Man has his new writings published, fans begin to emerge: their relevance being that they are fans of Man's poetry, and they worship him. The occurrence of randomers with relevance emerging continues throughout the film, which is unusual from what I've previously seen.
Twitter: you can still experience the movie that everyone is talking about. get tickets now: https://t.co/VApcOMveDp… https://t.co/1fHFS14Tlv (@JenniferUpdates)
Regarding content and style, mother! for a long while is, essentially, a black comedy. Later, mother! transcends into what I referred to on Letterboxd as, "all-out biblical chaos," – the content becomes VERY heavy-hitting and is dripping with religious metaphors. Some of the latter content, however, made me question how the film wasn't banned, or at least certain occurrences removed.
And here are the key players in cast and production:
Jennifer Lawrence (Mystique in the X-Men films since 2011) as Mother, the protagonist of mother!
Javier Bardem (Oscar-winner in No Country for Old Men, and villain in Skyfall) is Him, the selfish poet, and Jesus/God-like figure.
Ed Harris (prolific 90s actor – Glengarry Glen Ross, Apollo 13, The Rock, and The Truman Show) is Man, the old creep who invites trouble.
Michelle Pfeiffer (Catwoman in Batman Returns!, and Elvira in Scarface) is Woman, the sleazy and intrusive wife of the above Man.
Darren Aronofsky is the director and writer of mother!
Aronofsky, Scott Franklin and Ari Handel are the producers of mother!
Twitter: Today in Entertainment: Oprah and Beyoncé lead Hurricane #LasVegasEntertainment #LasVegas https://t.co/rIw3jeZ5pq https://t.co/eCehtLxHLV (@ExperienceVegas)
In some eyes, mother! was sold as a horror film, though when watching mother!, if it is a horror, then it is far from a conventional spook-spectacle or jump-scare. But as some viewers were mislead, it is expected that mother! would be dismissed as "trash" or "disappointing". On the other side of annoyance, confusion of content can lead a viewer to annoyance, and as mother! can be potentially confusing, it should be expected that those confused viewers will dismiss the quality of mother! This occurrence happens too frequently in cinema. My advice: If a film confused you, then pay to see it again. Don't slag it off.
Instagram: https://www.instagram.com/p/BZwU7p4lpxm/?taken-by=thisisthedom
Ultimately, mother! is an essential viewing for 2017, though you may love it or hate it.
---