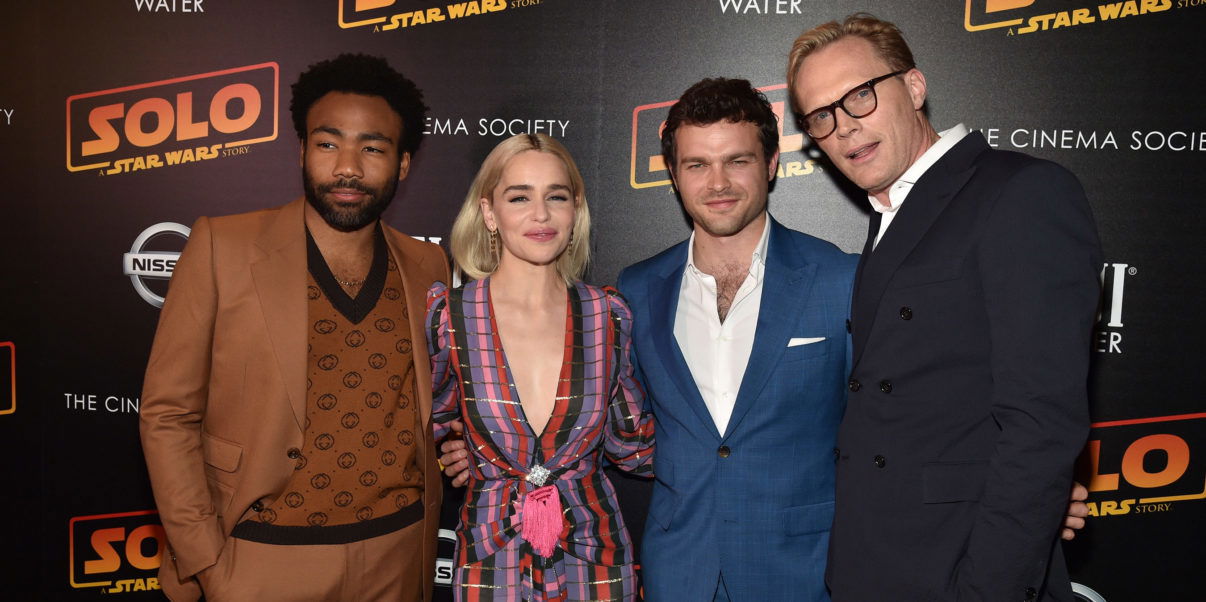 Review – Solo: A Star Wars Story [Spoiler Free]
As the latest addition to the Star Wars Anthology films, Solo is the fourth Disney-produced Star Wars film. It currently ranks lowest on box office takings of the four, but I personally enjoyed the film. Upon first viewing, for me it beats The Last Jedi and possibly The Force Awakens, just falling short of Rogue One. But who knows how that will change with more viewings?
So why does Solo rank so highly for me? Well, for me it was a mix of excellent casting, amazing music plus a plot which did well to feature twists and tension even with us knowing about what happens after the film.
Casting
Without a doubt I can say that for me the casting was spot on. Alden Ehrenreich did an amazing job playing Han Solo, especially bearing in mind how hard it must be to fill Harrison Ford's shoes. It felt natural to accept him as Han Solo, especially during scenes between him and Lando Calrissian portrayed by Donald Glover.
Speaking of Donald Glover, his portrayal of Lando Calrissian was perfect. He was able to convey the charm and overly dramatic characteristics of Lando with ease. His chemistry with Alden as Han further added to the brilliance of his character portrayal.
Emilia Clarke's portrayal of Qi'ra was also very good, especially when it came to showing the depth and complexity of her character. I also enjoyed Woody Harrelson's character Tobias Beckett, who was a more unconventional mentor and an great addition to the film.
Plot
It's hard to expect much from the plot of a film set during a time that we know so much about, but Solo does an excellent job of creating tension and developing an interesting plot with some surprises along the way.
I want to keep this spoiler free so won't give much away, but I loved what was done with the characters of Enfys Nest and Tobias Beckett, and was also very impressed by the surprise character towards the end of the film.
Although the plot wasn't as closely linked to the main saga as Rogue One was, it was still entertaining, funny and captivating.
Music
As always, the music was exceptional. John Powell did an amazing job of blending music by John Williams with his own original pieces, which is best demonstrated by 'Reminiscence Therapy'. The new music for the film is enjoyable to listen to, and I've been listening to the album practically non-stop since seeing the film. The only piece I would avoid is 'Chicken in the Pot', but the rest of the album is excellent.
Overall, I found the film to be an enjoyable, thrilling adventure; one that I would gladly watch again. It's left me feeling excited for the future of these Star Wars Anthology films as they move further away from the main saga.
---