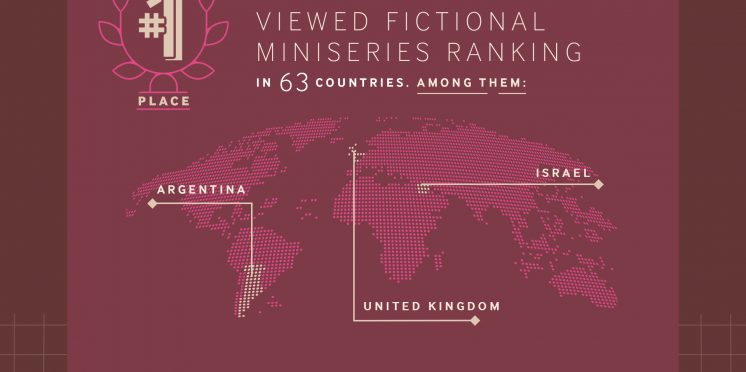 A walk through the influence TV shows have on society
The world as we know it, has changed and evolved right in front of our very eyes. And one of the biggest contributing factors to this is media; and in particular Television. Almost every 10th household member of a certain economic background subscribes to either Netflix or Amazon, and connects with each other by sitting in their living room sofas and tuning to shows such as the Queen's Gambit, Unorthodox, Emily in Paris and it's likeliness.
This era of online platforms have brought a change in the diction that we speak, our understanding of various different cultures and acceptability of each and everyone's differences. These shows have influenced the fashion industry, as well as the convert saying that we have with our peers.
The picture Ru Paul's Drag show presented
One of the most prolific, original and debutante of drag shows was Ru Paul's Drag show. Its first broadcast was in the early 2000's, as a talent show hunt for Drag Queens; which has now catapulted into an entire industry of makeup and fashion. At a time when, even to be a member of the LGBTQ, was scorned upon; Ru Paul Charles- a self stated drag model began this show. The mannerisms of the show is similar to that of America's Next Top Model, where there are judges that choose drag queens as its contestants. It is now in America as well as the United Kingdom.
It holds great significance in changing the society's perception of who Drag Queens really are, and more importantly normalizing the culture of celebrating one's sexuality. It's now begun to be referenced in pop culture music, TV Shows, as well as Late Night Shows. The change from a niche show, to a mass watched show did not come overnight. Those who participated and won the contest would go home with $100,000. However, this was not enough for the show to gain popularity. It's success had an almost clinical approach. Sympathy was drawn upon the contestants; rather their mannerisms, conventions, rituals and day to day life was shown- without sugar coating it. Although the clothes and the fashion acted as more than an element of bedazzlement to entertain the viewers.
Through Drag Race, the references of drag along with the diction used has been transformed into a lot of the famous GIFS, that are used in mainstream media. Various memes and contents flood the social media pages, which were never widely visible in the early 2000's. In this present day and age, one will only have to be living under a rock if they have not heard about Ru Paul's drag show.
It has become a bustling, busy and beguiling heaven for content creators. There are innumerable amounts of videos just analyzing the dresses, makeup and participants of the Drag Race.
Impact made in the society
Words such as 'shady talk', or 'no tea-no shade', have become such iconic phrases that are being used in daily life. These words and concepts have by fortuity permeated into mainstream culture. According to an American academic- Nicholas De Villiers, by bringing in drag lingo, the society has come to participate in the wider debate to discuss gender, identity and sexuality.
This acceptance has allowed alumni such as Shangela and William to take up parts in films such as A Star Is Born; Comedy queen Bianca Del Rio has sold out tickets in Wembley shows.
Drag Race has had a major influence in the way we speak, to the content that is created, and has multiple subject papers dedicated to it. The success of this show is marked by how the viewers are not just idle consumers, but have now involved themselves in the show; by critiquing and creating content related to the show. This sub culture of media and shunned sexuality, has found its way in the heart of mainstream media- dazzling its audience. And it is all because of- 'Ru Paul's Drag Race".
Stats and more
Shows such as the 'The Queen's Gambit' and 'Emily in Paris', have had a rippling effect in the minds of the audience. Apart from it's cinematic visuals and equally thrilling stories, their sociological effect on the audience is equally great. After the release of Emily in Paris, the surge in buying tickets to France, and the romanticised tourist attraction it showed France to be. The show was also a commentary on fashion which trickled down to the viewers and has been mirrored by the rest of the fashion industry.
Similarly, the vintage timeline that the Queen's Gambit set, has everyone googling chess and the famous winged eyeliner of Anya Taylor-Joy. TV shows are made, keeping in mind the interests of the public; but every so often some TV shows come around that have deep influence on an entire generation of youngsters.
---